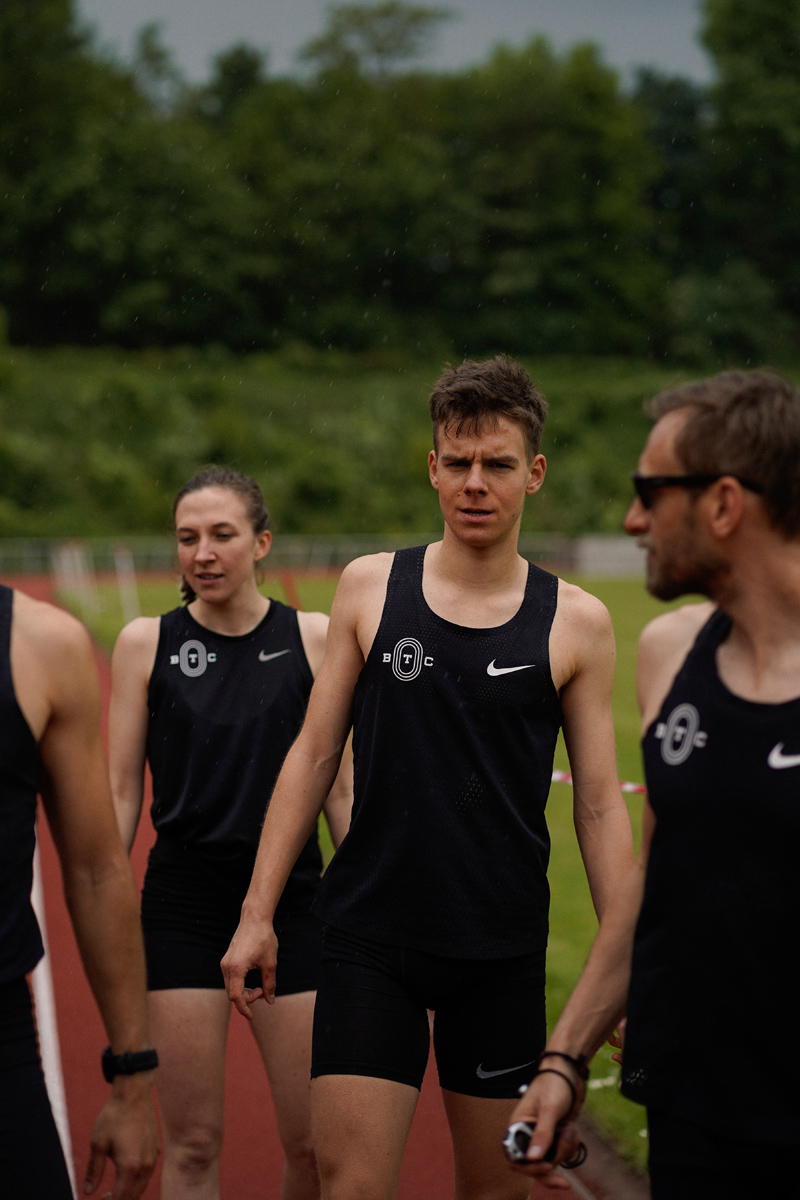 Our Vision: Rethink running
We want to change the reputation running has received in the past. To us, running isn't lone wolf but rather a team sport. Turning this belief around is not an easy task, but we are more than confident to accept this challenge.
We believe running deserves much more attention, which is why we try to inspire people to become interested in it. Most of the athletic clubs in Germany are old-fashioned and way too conservative to change anything. To them, running is purely competitive – every man for himself. But we believe running is a beautiful team sport and should at least be a conceivable option for all kids who are about to start their first extracurricular activity. So we made showing young people the joy of fast running one of our main goals.
In addition, we want to push running forward on the performance level. Somehow, people have always set limitations to running – just like everyone believed the 4 minute mile would be unachievable. But with a little training, motivation and the right team, everyone can run faster than originally expected. We want to change those beliefs and make fast running seizable to everyone – more human. There still is a huge gap between recreational runners and elite runners. And we believe there is something in between that closes this gap.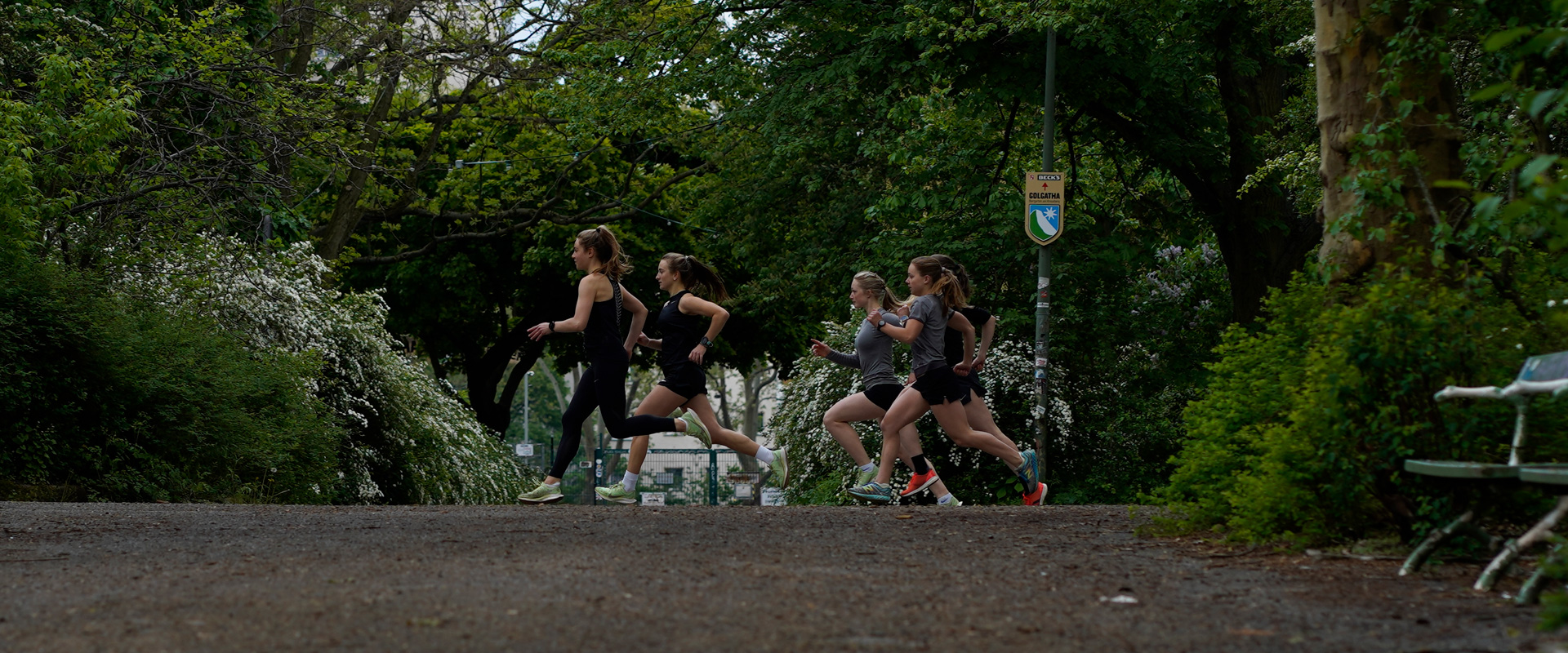 OUR goal: TEAM SPIRIT
The BTC Racing Team is an independent team which is not connected to any commercial business. We see ourselves as a "competitive run club", but compared to traditional athletic clubs, our focus is on team spirit and mutual care rather than competition. We take running seriously, but not too seriously. As our friends from Bowerman Track Club say: We are not professional, but not unprofessional.
We train together as much as possible.
In order to do so, two things are necessary. First, our team members need to be on a similar level to be able to run together and push each other. Second, our team members should have similar goals and races to prepare for.
We close the gap between elites and recreational runners. 
Our goal is to make fast running accessible and relatable. We see ourselves on a level where you think: "yeah that looks cool, I can do that too."
We care about each other.
Every single one of us is just as much concerned about the improvement of their teammates as about their own. This is the result of not only caring about the other person as a runner, but as an individual as well.
We include injured team members as much as active ones.
It's also important to us to include our injured team members as much as the active ones. Because being injured is often a part of the running journey and shouldn't be a reason to exclude anyone.
We are a group of friends.
To put it in a nutshell, we're a group of friends, so our connection doesn't just stop when the training ends. We meet up to watch races on TV, do carb loading or just have a great time while eating pizza and burgers together. We are in fact teammates. But more than that, we're friends